"Our priority is keeping our patients safe. New York Neurogenic has been providing teletherapy for nearly a decade and has expanded the use of telehealth due to COVID-19.
Contact us
to schedule an appointment".
Welcome
New York Neurogenic Speech-Language Pathology
We are proud to be celebrating our 12th year of operation! Our professional philosophy is to provide paramount speech-language pathology and swallowing services in a supportive and nurturing environment. We strive to foster optimal communication and swallowing skills in order to improve the quality of life for each of our patients.
We look forward to collaborating with you!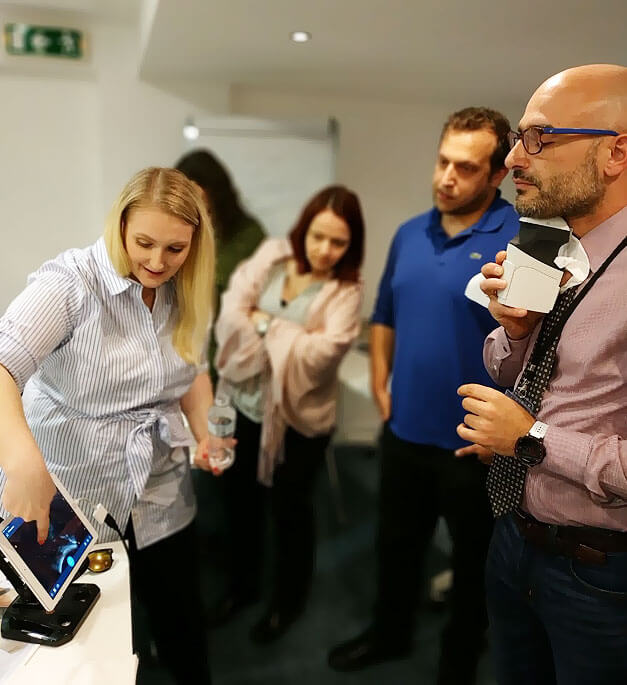 We strive to foster optimal communication skills in order to improve the quality of life for each of our patients.

Our professional philosophy is to provide paramount speech-language pathology and swallowing services in a supportive and nurturing environment.

We are proud to be one of New York's largest private practices providing services in office and via Telehealth
Meet the Staff
NYNeuroSLP has comprised a world-class team of highly specialized clinicians
Our Happy Patients
"Melissa, Thanks for all your faithful and excellent work with Abby. Her tremendous progress is, of course, due to her hard work, but we credit you with finally specifying a diagnosis and helping her to move forward in a rapid and substantial way (after many unsuccessful experiences in speech therapy).


Thank you so very much Melissa. We are incredibly grateful for you."
-ST, UWS
"My son Davide started speech therapy about a year and a half ago. He worked very well with Melissa, I have seen considerable progress in this period: the boy regaining self confidence and dramatically improving his speech capabilities. Melissa has applied with Davide various techniques not only muscular work (including massage) but also cognitive and every time with the use of different material and stimuli."
-Mom, UES
"Tatiaana has been nothing short of incredible with our son. He began speech therapy as a three-year-old, and in the one year that he has been working with Tatiaana, not only has Tatiaana found creative ways to work with him to overcome his speech challenges, but they have developed a strong friendship. My son eagerly looks forward to spending time with "his Tatiaana" every week. Therapy has made him more confident in voicing his opinion and communicating with kids and adults. We couldn't have asked for a more positive experience."
-RP, Brooklyn, NY
"As a Parkinson's Disease patient, I am privileged to be under the care of Marissa Barrera for the last 18 months. She has been a great help to me in restoring the volume and timbre of my voice. Ms. Barrera is experienced and most knowledgable in her field of speech therapy and cognitive therapy. I am benefitting greatly from her care and attention."
-SG, Manhattan, NY
"Marissa has helped restore my faculties and therefore, my self-assurance. As a matter of fact, I expect the cognitive therapy I'm receiving will enable me to return to my Ph.D. schoolwork/studies."
-JE, Manhattan, NY
"Our daughter has been getting speech therapy for the last year and we have seen improvement over time. She really enjoys going because her speech therapist makes their exercises fun and engaging."
-AG, Manhattan, NY
View All Testimonials
Professional Collaboration
View More

Honors & Awards
Location & visiting hours
Upper West Side Location
180 West 80th Street @ The Chesterfield Suites, Ground Floor L101 New York, NY 10024
Office: 212-453-0036
Fax: 212-453-0037
Monday – Friday
9:00 AM – 6:30 PM