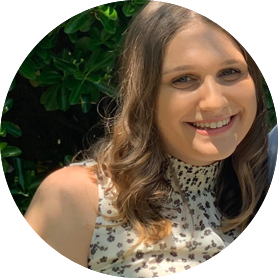 Dani Weingarten
MS, CCC-SLP
ABOUT
Dani Weingarten is a Speech-Language Pathologist at New York Neurogenic Speech-Language Pathology, P.C. Ms. Weingarten received her Master of Science in Speech-Language Pathology from Yeshiva University and Bachelor of Arts in Speech and Hearing Sciences from The University at Buffalo with dual concentrations in Counseling and Education. Ms. Weingarten also holds certification as a Teacher of Students with Speech-Language Disabilities (TSSLD).
Ms. Weingarten has a wide array of clinical experience across the lifespan working with young adults with developmental disabilities (Autism Spectrum Disorder, Down Syndrome) to the geriatric population with neurological disorders (Alzheimer's Disease, MS, Stroke, PD). Along with direct patient care, she also enjoys collaborating with family members, home health aides, and other healthcare professionals.
Furthermore, Ms. Weingarten was the Chapter Philanthropist for the National Student Speech-Language and Hearing Association (NSSHLA) at Yeshiva University and has served on a variety of charitable organizations to execute events and fundraisers. Ms. Weingarten was the recipient of the "2021 Student Advocacy 2021" at Yeshiva University's Katz School of Science and Health.
In her free time, Ms. Weingarten enjoys arts and crafts, karaoke, and television trivia.