ABOUT
Dylan Mandel is a licensed speech-language pathologist at New York Neurogenic Speech-Language Pathology, P.C. He carries a Certificate of Clinical Competence and specializes in in-office, home care, and web-based therapies across a variety of demographics and etiologies. Mr. Mandel also holds certifications in Teacher of Students with Speech-Language Disabilities (TSSLD), Fiberoptic Endoscopic Evaluation of Swallowing (FEES), Neuromuscular Electrical Stimulation (NMES) / Surface Electromyography (sEMG) for dysphagia, Modified Barium Swallow Impairment Profile (MBSImP), and Lee Silverman Voice Treatment (LSVT) LOUD. In addition to his passion for speech-language pathology, Mr. Mandel has also been a session/touring percussionist of over 25 years and plans on pursuing additional certification in Music Therapy rehabilitation.
Mr. Mandel received his Master of Science from CUNY Hunter College in Speech-Language Pathology and Bachelor of Arts from CUNY Brooklyn College with a double major in Speech-Language Pathology & Audiology and Linguistics. He graduated summa cum laude with the following honors: Brooklyn College Alumni Association Grant, Carol Zicklin Fellowship, Guttman Transfer Scholarship, and Dean's List. His clinical practicum experiences include Clarke School for Hearing and Speech, New York Neurogenic Speech-Language Pathology, P.C., and Metropolitan Hospital, where he has garnered a variety of skills across a number of populations, including acute care rehabilitation, augmentative and alternative communication (AAC) implementation, and auditory-verbal treatment on newly activated cochlear implant users. Mr. Mandel has also studied Music Performance and Education at the University of Anchorage, Alaska, and Jazz Combo Studies at the Seattle Drum School.
As an avid researcher, Mr. Mandel's contributions are extensive. His most recent work on music and language relations, "The Added Value of Musical Training on Linguistic Syntax Processing" (Department of Speech-Language Pathology & Audiology, CUNY Hunter College) was presented with acclaim at the American Speech-Language Hearing Association (ASHA) convention in Orlando, FL in November, 2019, as well as the Cognitively Based Music Informatics Research (CogMIR) seminar at the Tow Center for the Performing Arts at Brooklyn College in August, 2019. After presenting his previous work on Tlingit syntax, "The What, When, and Why of Sá – a Probe into the Alaskan Tlingit Interrogative" (Brooklyn College Department of Linguistics), Mr. Mandel was granted the "Visiting Scholar" invitation to Sealaska Heritage Institute in Juneau, Alaska to continue his research on moribund indigenous languages. He has also worked as a researcher for Columbia Presbyterian Medical Center in New York City, performing fMRI activation tasks to examine age effects on speech onset for the Boston Naming Test, and for the Metropolitan Transit Authority of New York working in collaboration with city employees to study the effects of Noise-Induced Hearing Loss.
Mr. Mandel's philanthropic interests are also notable, as he has been a longstanding member and volunteer for the National Student Speech Language and Hearing Association (NSSLHA). As an undergraduate student, he presided as President of NSSLHA Brooklyn College Chapter where he planned and organized various academic, professional, and charitable events for the chapter's 110 undergraduate members; led monthly board meetings; managed logistics for the annual student conference at the NYSSLHA Convention in Saratoga Springs, NY; and spearheaded member-attended charitable events for Toys4Tots, Walk4Hearing, and Walk Now for Autism Speaks. Furthermore, Mr. Mandel held seat as a Curriculum Committee Council Member at Brooklyn College's Department of Communication Sciences where he collaborated with department chairs and graduate program directors in order to assess and revise the college's Speech-Language Pathology & Audiology undergraduate program, create and disseminate a diagnostic questionnaire to the student body, and interpret the results and collaborate with the Office of Institutional Research and Data Analysis. Mr. Mandel's additional community service contributions include: Team Captain for NYC Walk4Hearing, continuing volunteer for New York Road Runners Team for Kids Marathon, contributing Drum Instructor/Writer for Takelessons.com, and invited performer/speaker at Power Chord Academy Music Camp for Kids.
Mr. Mandel has made national television appearances on Jimmy Kimmel Live!, MTV Campus Invasion Music Festival, and MTV Dean's List, sharing the stage with Wyclef Jean, Kelly Clarkson, Portugal. The Man, Amy Schumer, and others.
Specialties: Aphasia, Dysphagia, Parkinson's Disease, Multiple Sclerosis, Dementia, Primary Progressive Aphasia, Alzheimer's Disease, Progressive Supranuclear Palsy, Apraxia of Speech, Autism Spectrum Disorder, Voice Disorders, Fluency Disorders, Auditory-Verbal Rehabilitation, Melodic Intonation Therapy, Teletherapy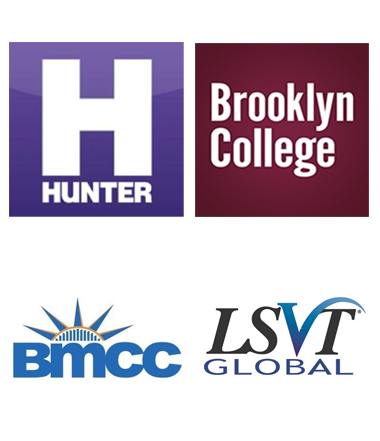 Education
Dylan Mandel

Hunter College
MS, Field Of Study Speech-Language Pathology/Pathologist
Dates attended or expected graduation
2017 – 2019

City University of New York-Brooklyn College
BA, Speech-Language Pathology, Audiology, and Hearing Science / Linguistics Grade Summa Cum Laude
2015 – 2017

Borough of Manhattan Community College
AA, Field Of Study Liberal Arts and Sciences, General Studies and Humanities Grade Summa Cum Laude
2014 – 2015
Clinical Fellow

Jul 2019 – Present | Employment Duration 3 mos
New York, New York

New York Neurogenic Speech-Language Pathology, P.C.
Population profile: pediatric, adolescent, adult and geriatric in rehabilitation facility

Speech-Language Pathology Extern

Jan 2019 – May 2019 | Employment Duration 5 mos
Greater New York City Area

Clarke Schools for Hearing and Speech
Population profile: pediatric and early intervention in special needs private preschool

Speech-Language Pathology Extern

May 2018 – Sep 2018 | Employment Duration 5 mos
Greater New York City Area

NYC Health + Hospitals
Population profile: pediatric, adolescent, adult and geriatric on acute inpatient/outpatient medical unit.

Speech-Language Pathology Extern

Aug 2017 – May 2018 | Employment Duration 10 mos

Hunter College
Population profile: pediatric, adolescent, adult and geriatric in university speech and hearing center.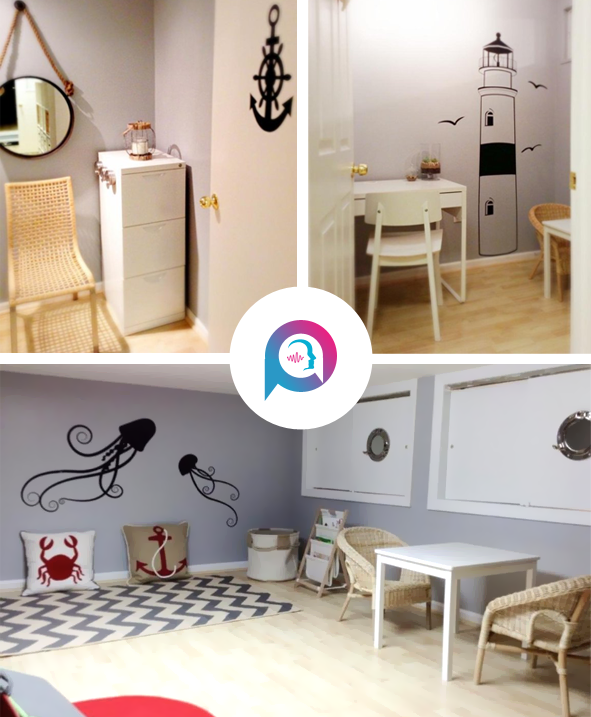 Clinical Fellow, New York Neurogenic Speech-Language Pathology
New York Neurogenic Speech-Language Pathology, P.C.
Jul 2019 – Present | 3 mos
Midtown, Upper West Side, Brooklyn
Population profile: pediatric, adolescent, adult and geriatric in rehabilitation facility
Conduct speech, language, and cognitive evaluations and therapy for patients with autism spectrum disorder, childhood/adult onset fluency disorder, learning disabilities, dysphonia, dysarthria, apraxia of speech, dysphagia, nonfluent/fluent aphasias, and dementia
Regularly implement instrumentation to objectively assess voice and motor speech disorders (Spiropet, incentive spirometer, Visi-Pitch, Praat) and informally apply LSVT LOUD therapy as needed
Administer and interpret fluency protocols (OASES, TOCS, SSI)
Proficient in WebPT
Volunteer Experience
President

National NSSLHA

Aug 2016 – May 2017 | 10 mos

Education

Organized academic, professional, and philanthropic events for chapter's 110 undergraduate members
Led monthly board meetings
Managed logistics for annual student conference at NYSSLHA Convention in Saratoga Springs, NY
Spearheaded charitable events for Toys4Tots, Walk4Hearing, and Walk Now for Autism Speaks

Curriculum Committee Council Member

Brooklyn College

Aug 2016 – May 2017 | 10 mos

Education

Collaborated with department chair and graduate program directors as student representative in order to:
– Assess and revise college's Speech-Language Pathology and Audiology undergraduate program
– Create and disseminate diagnostic questionnaire to student body
– Interpret results and collaborate with the Office of Institutional Research and Data Analysis

Research Assistant

Columbia University Medical Center

Dec 2015 – Feb 2016 | 3 mos

Cause Health

Assisted in data encoding/analysis to examine age effects on speech onset for Boston Naming Test
Performed fMRI activation tasks for examination between functional activation and speech onset
Honors & Awards
1. National Honor Society Recipient

Dec 2015 : honor issuer National Honor Society

2. Phi Theta Kappa
honor date Aug 2014

3. Dean's List: Spring 2014, Fall 2014, Spring 2015, Fall 2015
Publications
1. The Added Value of Musical Training on Linguistic Syntax Processing

2019

2. The What, When, and Why of Sá – a Probe into the Alaskan Tlingit Interrogative
2017
Dylan Mandel
Licenses & Certifications
Lee Silverman Voice Treatment (LSVT) LOUD certification

Issuing authority LSVT Global, Inc.

Issued date and, if applicable, expiration date of the certification or license Issued Nov 2018No Expiration Date

First Aid/CPR/AED

Issuing authority American Red Cross

Issued date and, if applicable, expiration date of the certification or license Issued Jul 2015Expired Jul 2017

Credential Identifier Credential ID GS4IPK

Collaborative Institutional Training Initiative (CITI), Social and Behavioral Human Subject Research (HSR) certification

CITI

Issued Dec 2018 No Expiration Date

Credential ID 17212428