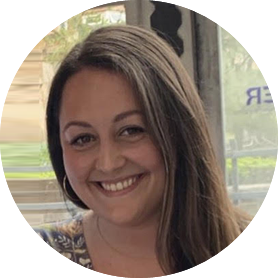 Taylor Liebman MS, CF-SLP
Clinical Fellow at New York Neurogenic Speech-Language Pathology
ABOUT
Taylor Liebman is a clinical fellow at New York Neurogenic Speech-Language Pathology, P.C. She is a holder of a limited license in speech-language pathology in New York state and expects to receiver her full license in July 2020. Ms. Liebman holds certifications in Teacher of Students with Speech-Language Disabilities (TSSSLD), Neuromuscular Electrical Stimulation (NMES)/Surface Electromyography (sEMG), and Lee Silverman Voice Treatment (LSVT) LOUD.
Ms. Liebman received her Master of Science from CUNY Hunter College in Speech-Language Pathology and Bachelor of Science from Rutgers University- New Brunswick with a double major in Public Healthy & Psychology. Following undergraduate degree completion, Ms. Liebman began professional work within a special needs classroom setting and volunteered at NYU-Langone Medical Center as a community group volunteer; facilitating communication for individuals diagnosed with Parkinson's Disease and Aphasia.
Her clinical practicum experiences include Metropolitan Hospital, Transitions of Long Island- Northwell Health, and The Mickey Mantle School, where she gained a thorough knowledge of and exposure to various disorders across a variety of settings, including, acute inpatient rehabilitation, outpatient neurorehabilitation center, and utilization of augmentative and alternative communication (AAC) within a school environment.
Specialties: Traumatic Brain Injury, Aphasia, Head & Neck Cancer, Dysphagia, Dysarthria, Dementia, Voice Disorders, Parkinson's Disease, Apraxia of Speech, and Autism Spectrum Disorder.